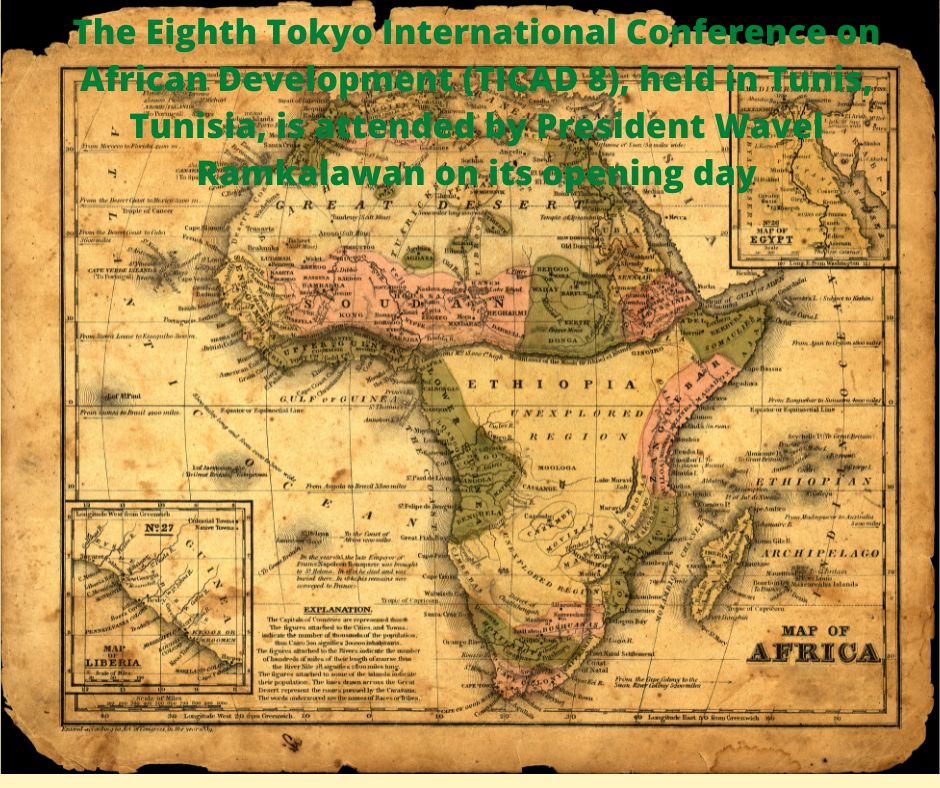 Source: AUN News
President Wavel Ramkalawan attended the 8th Tokyo International Conference on African Development today along with other African leaders (TICAD8).
The president of Tunisia, Mr Kais Saied, made the opening comments during the opening session. The Tokyo International Conference on African Development summit will be held in Tunisia, the second African nation to do so (TICAD). In 2016, Kenya was the first nation in Africa to accomplish so.
Both Mr Kishida Fumio, Prime Minister of Japan, and Mr Macky Sall, President of the Republic of Senegal and Chair of the African Union, gave keynote addresses. It should be emphasised that the Japanese Prime Minister is practically participating in the conference from his country.
Japan has committed to spending USD 30 billion over the following three years on human capital development in Africa.
High-level delegations from African nations, Japan, and other organisations, including the African Development Bank, the African Union, the World Trade Organization, UNDP, and other UN Agencies, will discuss issues about the COVID-19 recovery during the two-day Summit. The declaration includes areas of cooperation under three pillars:
Realizing that Africa is a continent that is rapidly expanding and recognising societal problems as chances for development;
 Achieving a sustainable and resilient society;
Achieving long-term peace and stability.
Analysis by: Advocacy Unified Network