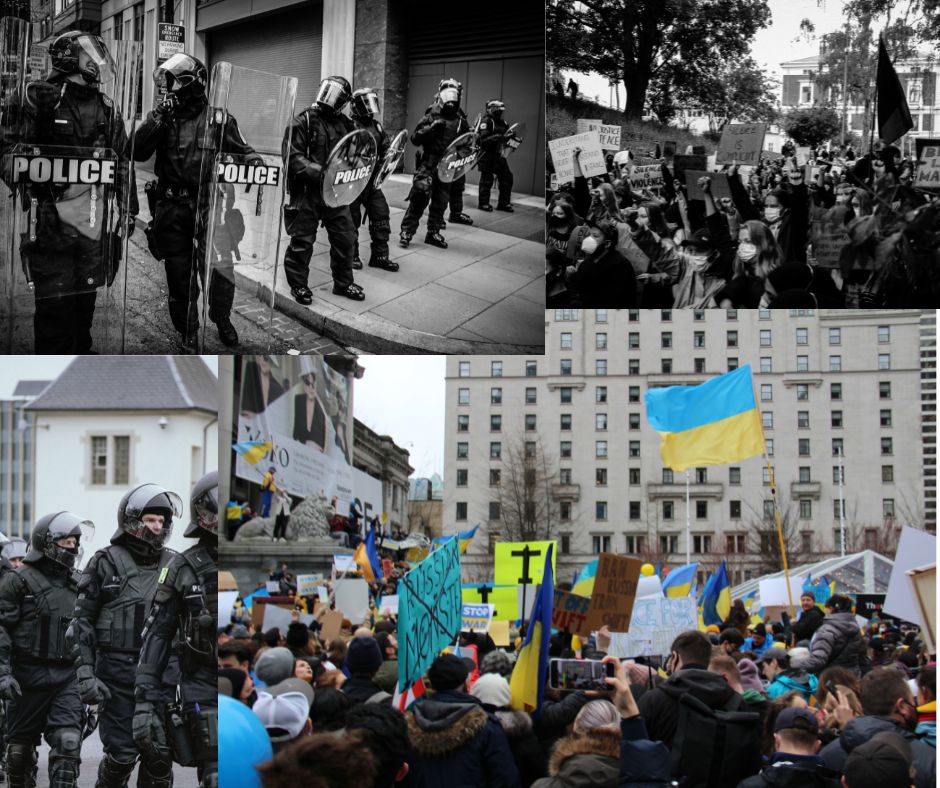 Ukraine: According to a Ukrainian official, Kyiv briefed senior U.S. generals in advance of the plan to launch simultaneous strikes on two fronts, but both countries were taken aback by the effectiveness of the northern counteroffensive.
The Ukrainian government official, who spoke on the condition of anonymity to discuss a sensitive operation, claimed that "everyone was amazed how the Russians ran."
According to a U.S. official and a Western diplomat, a couple of brigades with a few thousand soldiers apiece have been leading the northern advance. Many of the Russian outposts were staffed by conscripts and poorly equipped and trained soldiers from Ukraine's occupied regions, who were defeated by the advancing forces' artillery and armoured vehicles.
Western armament shipments, especially the U.S.-provided precise rocket launchers and artillery rounds, which pummelling Russian soldiers ahead of ground advances and targeted their ammo depots and command-and-control centres, increased the scope and speed of the Ukrainian assault.
A grab bag of heavily armoured vehicles donated by the U.S., U.K., Australia, and other countries that are enabling the attackers to close with Russian forces quickly and in relative safety, as well as counter-battery radars made in the United States, were also crucial. These radars enable the Ukrainians to precisely locate and target Russian artillery pieces within minutes of their firing salvos.
The hard-fought gains won by Kremlin forces this spring, including the city of Izyum, which the Russians took control of in April after weeks of violent combat, were all but undone by the Ukrainian effort to recapture territory.
This past weekend, when Russian troops abandoned the area in chaos, Ukrainian forces flew the national flag above the shattered city. According to estimates from Ukrainian government officials, the combat this spring destroyed 80% of the 40,000-person town's buildings.
A senior military officer reported on Monday that many of the fleeing Russian forces had crossed the border into Russia. Russian military equipment has reportedly been abandoned, which could be a sign of Moscow's "disorganised command and control," the official said.
According to two U.S. officials, the U.S. has long given Ukraine access to a wealth of battlefield intelligence from satellite imaging and other sources, which Kyiv uses to decide on military deployments and targeting.
A senior Defense Department source told reporters on Monday, "We obviously give them information on conditions, but in the end, this is a Ukrainian choice. "Decisions about the course of this counteroffensive were determined by the Ukrainian military and Ukrainian government leadership."
The northern offensive's progress into the Donbas is currently being keenly monitored by Western diplomats. As the loss grew worse, the U.S. official predicted that the Ukrainians could be able to press ahead using fresh ammo, tanks, and other weapons that the Russians had abandoned behind as they withdrew.
According to Michael Kofman of the CNA think tank, "I would look at whether Ukraine can further leverage the momentum they have developed in the Donbas." Russian forces are probably going to try to reform after retreating and launch small-scale counterattacks.
In the meantime, fighting between the two sides is still going on near Kherson in the south, where Ukraine is poised to apply more pressure in an effort to cut off Russia's land route from the Donbas to Crimea.
The current phase, according to Kofman, "is best defined as an opportunity window for Ukraine, taking the initiative to not only gain land but also deal blows to the Russian military from which they would struggle to recover during the winter."
The Ukrainians' quick victories come at a precarious time for Western assistance. The German government once more refused to let nations that had purchased Leopard tanks built in Germany transfer them to Kiev on Monday. No nation has yet supplied infantry fighting vehicles or main battle tanks manufactured in the West, according to German Defense Minister Christine Lambrecht, and Berlin "would not take such action alone."
Germany has faced harsh criticism for turning down requests from a number of nations to provide military hardware, such as howitzer artillery and armoured vehicles, to Ukraine.
The end of the fiscal year, which falls on September 30, and the requirement for Congress to approve a fresh $13.7 billion package of military and humanitarian aid for Ukraine are pressing deadlines for the Biden administration in Washington.
Since DoD officials recently informed Congress that it would use $1.3 billion in drawdown authority in September, a congressional aide familiar with the matter said it is likely that another package will be announced as soon as this week for roughly $600 million more of similar equipment pulled from U.S. stockpiles. Last week, the Biden administration announced a $675 million drawdown of munitions and armoured vehicles.
Analysis by: Advocacy Unified Network