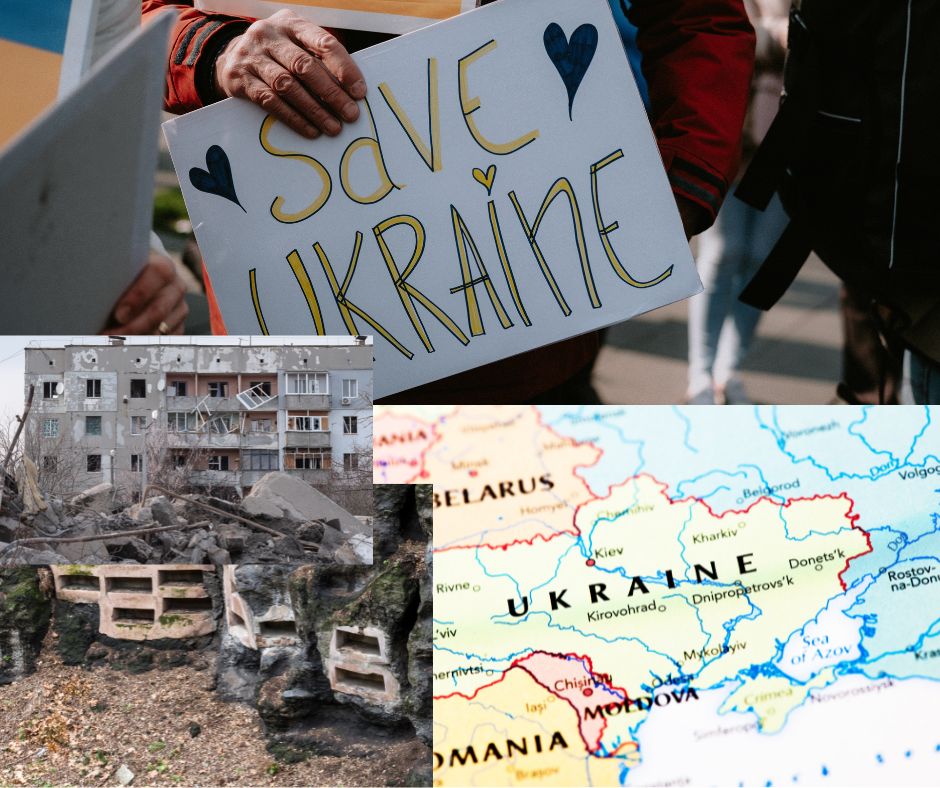 Ukraine: The team has confirmed 14,059 civilian casualties, including 5,767 fatalities and 8,292 injuries, during the conflict's seventh month.
As we have stated time and time again, we are aware that the actual figures are probably much higher.
Listening to victims
Ms. Bogner was speaking from the southern Ukrainian city of Odesa. Since the beginning of violence in the east between government forces and separatists in 2014, the UN Human Rights Monitoring Mission has been present in the nation.
On September 27, it will release its most recent report.
Other research indicates that there have been at least 416 confirmed victims of arbitrary detentions and forced disappearances in Russian-occupied territory or areas under its control. While 166 people were freed, 16 were discovered dead.
Meanwhile, Ukrainian law enforcement agencies made 51 arbitrary arrests and 30 other cases that may have involved forced disappearances.
Condition of war captives
The Mission has also gathered evidence of other wrongdoings committed against prisoners of war. Russia has not allowed access to prisoners of war imprisoned on its soil or in occupied areas, despite staff having unrestricted access to internment and detention facilities in Ukrainian-controlled territory.
We have evidence of prisoners of war being tortured and mistreated while being held by the Russian Federation's armed forces or by affiliated armed groups makes this all the more concerning, according to Ms Bogner. Some detention facilities also lack adequate food, water, healthcare, and sanitary conditions.
Additionally, they are aware of the severe medical conditions at the east-located penal colony in Olenivka.
Apparently, many Ukrainian prisoners of war have hepatitis A, TB, and other infectious ailments. In addition, many people have been denied access to their family members, robbing them of the right to inform them of their whereabouts.
Message to Russia
We have also been keeping tabs on the cases of several pregnant prisoners of war held in locations under the authority of the Russian military and associated armed organisations. For humanitarian reasons, we implore the Russian Federation, the country having these women, to consider their immediate release, according to Ms Bogner.
The Mission has also recorded instances of torture and ill-treatment of prisoners of war in areas under the government's authority, typically after arrest, during first interrogations, or as they are transported to internment camps.
"Our Mission was able to travel to a Ukrainian POW camp. We observe, however, that most prisoners of war are still housed in prisons, in contravention of the law that forbids the internment of prisoners of war in close quarters.
Crimea issues
Additionally, as Russia has occupied Crimea since 2014, Ms Bogner commented on the "severe deterioration" in the situation there.
She noted a lack of responsibility for human rights crimes, restrictions on exercising fundamental freedoms, torture and other cruel treatment, and arbitrary arrests. She forced disappearances and violated the right to a fair trial.
The Mission worries that patterns of human rights abuses that have been documented might be duplicated in areas that Russia has just annexed.
She claimed that the Russian Federation was still punishing actual or alleged criticism of the country and its military troops in Crimea by enforcing ambiguous and ill-defined laws.
Since March, we have provided evidence of the prosecution of 89 people in Crimea for "public conduct intended to harm the reputation of the Russian Federation's military forces."
Threats, arrests, and retaliation
Meanwhile, penalties and reprisal are coming for teachers who refuse to support what Russia calls its "special military operation" in Ukraine. Defence attorneys have been intimidated, and human rights activists have been detained and prosecuted for their work.
According to Ms Bogner, "We have evidence of arbitrary arrests and torture of people detained in the Russian-occupied Kherson region and sent to Crimea."
The Russian Federal Security Service has also started conducting so-called 'filtration' at checkpoints on men who pass the administrative border from mainland Ukraine to Crimea. According to reliable accounts our Mission has received, this puts individuals in danger of torture, ill-treatment, arbitrary arrest, and enforced disappearance.
Dedication to reporting
She continued by saying that Crimean Tatars are the target of harassment and intimidation, home raids and arrests by the police, and legal proceedings that "often fall short of human rights standards."
Additionally, those arrested from the ethnic minority are still taken to isolated regions of the Russian Federation to complete their sentences.
According to Ms Bogner, the UN Human Rights Monitoring Mission will record events and report on them, including victims' perspectives.
We believe that doing so is crucial to our efforts to stop current infractions and hold those responsible for past offences accountable.
Analysis by: Advocacy Unified Network