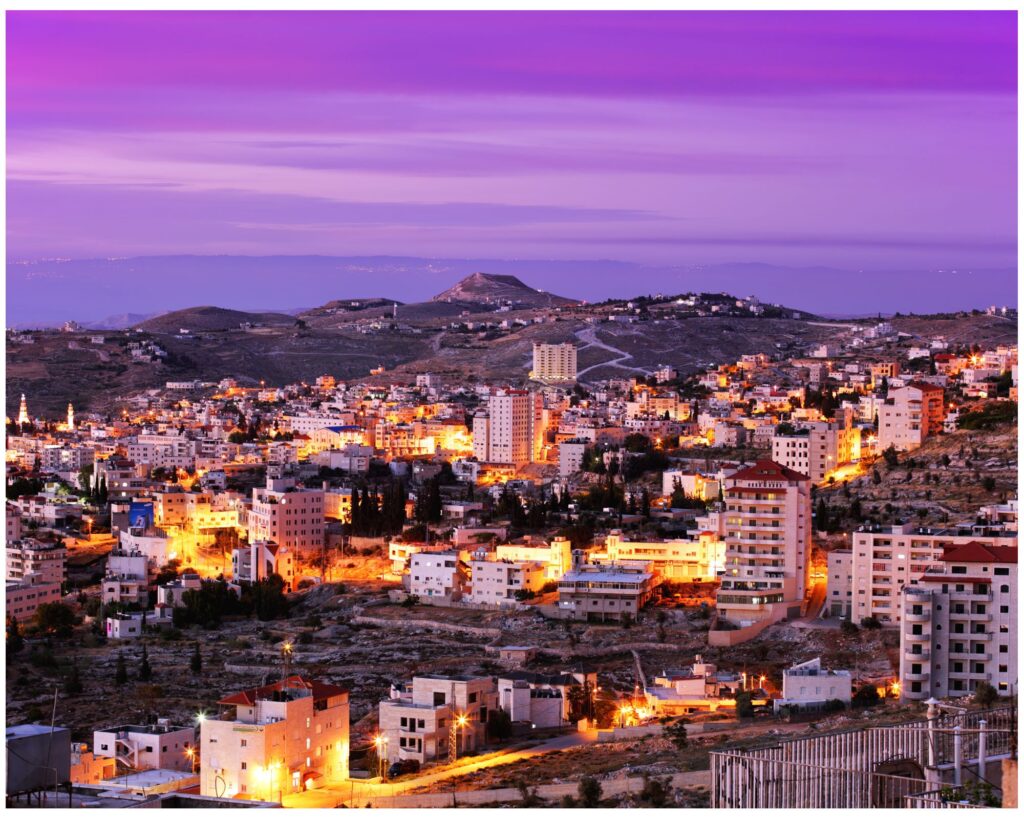 Source : AUN News
There are growing tensions in the occupied West Bank, notably in East Jerusalem, and continuous violence caused by settlers.
On behalf of Special Coordinator Tor Wennesland, Lynn Hastings, UN Resident and Humanitarian Coordinator for the Occupied Palestinian Territory stated that "immediate steps to reverse poor trends and support the Palestinian people are needed."
"The brutality needs to end."
Corrosive circumstance
As violence against civilians exacerbates mistrust and fuels a growing sense of hopelessness that Statehood, sovereignty, and a peaceful future are slipping away, illegal settlement expansions in the occupied West Bank have been steadily reducing Palestinian land and undermining the prospects for a viable Palestinian State for years.
Over 400 Palestinians have been displaced due to 379 demolitions, confiscations of buildings owned by Palestinians, and evictions this year.
In the meantime, Israel has become more aware of the dangers of continuing on the current course due to the Palestinian economy collapsing, the lack of Palestinian unity, and the urgent need to modernize national institutions.
Biden's visit
US President Joe Biden's visit earlier this month signaled renewed consensus for a two-state solution based on the 1967 lines, according to Ms. Hastings, against the unsettling backdrop of never-ending cycles of violence and perpetual risk of escalation – with no end in sight.
Israeli, Palestinian, and American leaders reaffirmed their support for a two-State solution, saying it was crucial for Israelis and Palestinians.
She continued to return to a meaningful political process, "We must build on these repeated promises and work collaboratively to promote steps in that direction."
Violence and death
The Resident Coordinator listed violence that resulted in the deaths of close to 300 Palestinians and some Israelis, ranging from skirmishes to shootings and stabbings throughout the Occupied Palestinian Territory.
She recalled that a senior US security officer oversaw forensic tests on the bullet that killed Palestinian-American journalist Shireen Abu Allah. However, examiners "could not make a conclusive verdict due to its damaged state."
Although it appeared that shooting from Israel Defense Forces (IDF) positions was probably to blame after reviewing the findings of both Israeli and Palestinian investigations into Ms. Aqleh's death, "it 'found no cause to conclude that this was purposeful,'" said Ms. Hastings.
Demolitions and evictions
Recent demolitions resulted in the displacement of 61 Palestinians, including 31 children, citing a lack of Israeli-issued building permits. Ms. Hastings highlights how difficult it is for Palestinians to secure these permissions.
And after the Israeli High Court of Justice authorized the continuation of evictions in the southern West Bank hamlets of Masafer Yatta, Israeli troops continued to enact restrictive measures that harmed Palestinian communities and humanitarian organizations.
She said, "I continue to be extremely worried about the possible ramifications of the High Court's decision and the humanitarian toll on the communities in question if eviction orders are followed.
A viable political process that will address the fundamental reasons causing the conflict cannot be replaced — UN Resident Coordinator
Gaza is vulnerable.
Regarding the precarious situation in Gaza, the UN and its humanitarian allies continue to provide crucial aid and further relax the limits on how easily people and products can enter and leave the Strip.
On the other hand, on July 16, militants in the enclave fired four missiles at Israel. With airstrikes against what it claimed were Hamas targets, the IDF reacted. Neither team reported any injuries.
For the first time since 2017, Israel stated that 400 permits would be provided for men and women over 50 to travel to Jerusalem from Gaza for the Muslim holiday Eid al-Adha.
A proper political procedure is required
The Deputy UNESCO chief warned that if the corrosive situation is not addressed, it will only worsen, arguing in favor of "the ultimate goal" of two States coexisting peacefully.
The UN "remains dedicated" to a just and sustainable peace and will continue to work with all parties concerned to accomplish that goal, she said, adding that there is "no replacement for a legitimate political process that will tackle the basic concerns fueling the conflict."
Analysis by : Advocacy Unified Network