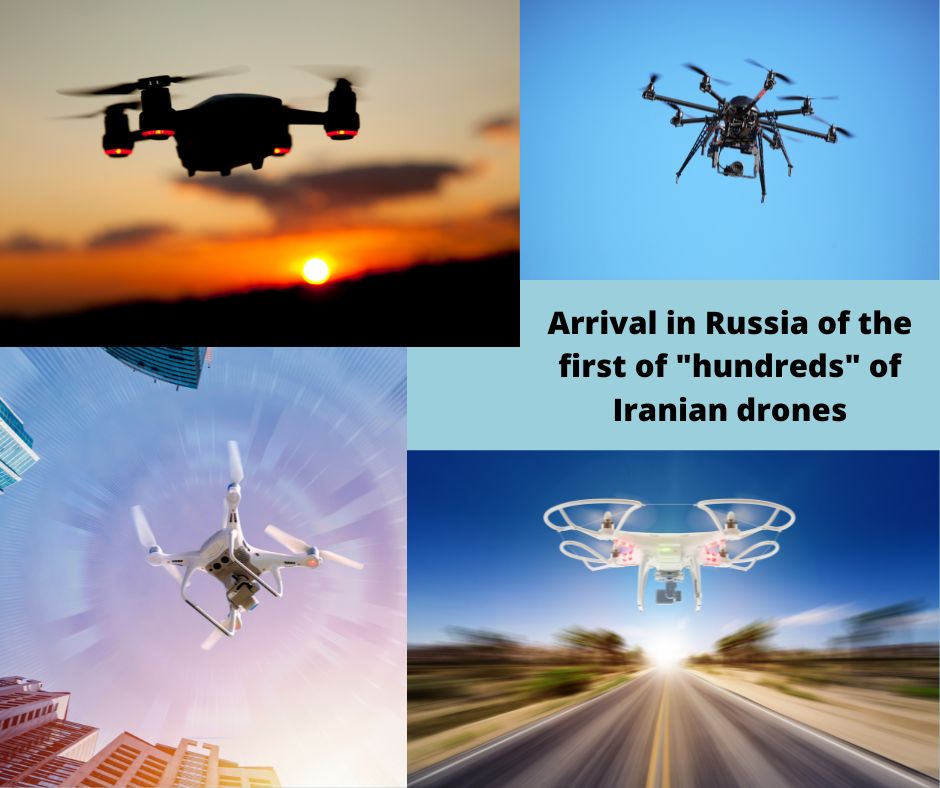 Source : AUN News
Breasseale pointed out, however, that the data suggests the drones in the initial transfer had already suffered from a number of malfunctions.
He added that sanctions and export restrictions are contributing to the supply constraints experienced by Russian soldiers in Ukraine. As a result, Russia is being forced to rely on "unreliable states like Iran" to meet their demands.
The entire world, particularly those in the region, should be aware of Russia's growing partnership with Iran and view it as a serious threat, according to Breasseale. In addition to standing with our friends and allies in the region against the Iranian menace, we will vehemently enforce all U.S. sanctions on the Russian and Iranian arms trades.
For weeks, senior American officials have issued warnings regarding Russian assistance with Iran. In July, national security adviser Jake Sullivan told CNN that the United States believed it had intelligence showing that Iran was getting ready to give Russia several hundred unmanned aerial vehicles (UAVs), including ones that might carry weapons, for use in the fighting in Ukraine.
As part of the deal for UAV transfers, Russian operators have been receiving training in Iran for weeks, according to a National Security Council spokesperson who wanted to remain anonymous to discuss a delicate subject.
In addition to the drone transfers, the U.S. has recently become aware of claims that Russia deployed a satellite with "substantial eavesdropping capabilities" on Iran's behalf.
Combat in Ukraine
This shows that Russia is having trouble maintaining its own weaponry as it incurs costs on the battlefield in Ukraine and looks to nations like Iran for the capacity to maintain its military, the spokesperson said.
The official continued, "It also makes the case for U.S. engagement in the region so we don't leave a vacuum for China or Russia."
The first Iranian drones have reportedly arrived in Russia, and this news comes as extremist organisations supported by Iran continue to incite violence against American forces operating in the Middle East. Last week, President Joe Biden ordered airstrikes against Syrian infrastructure facilities utilised by the Iranian Islamic Revolutionary Guard Corps, setting off a sequence of attacks between forces supported by the United States and Iran.
In its relations with Tehran, the Biden administration is attempting to strike a delicate balance as efforts to revive the 2015 nuclear accord, which have been ongoing for more than a year, continue.
Analysis by : Advocacy Unified Network