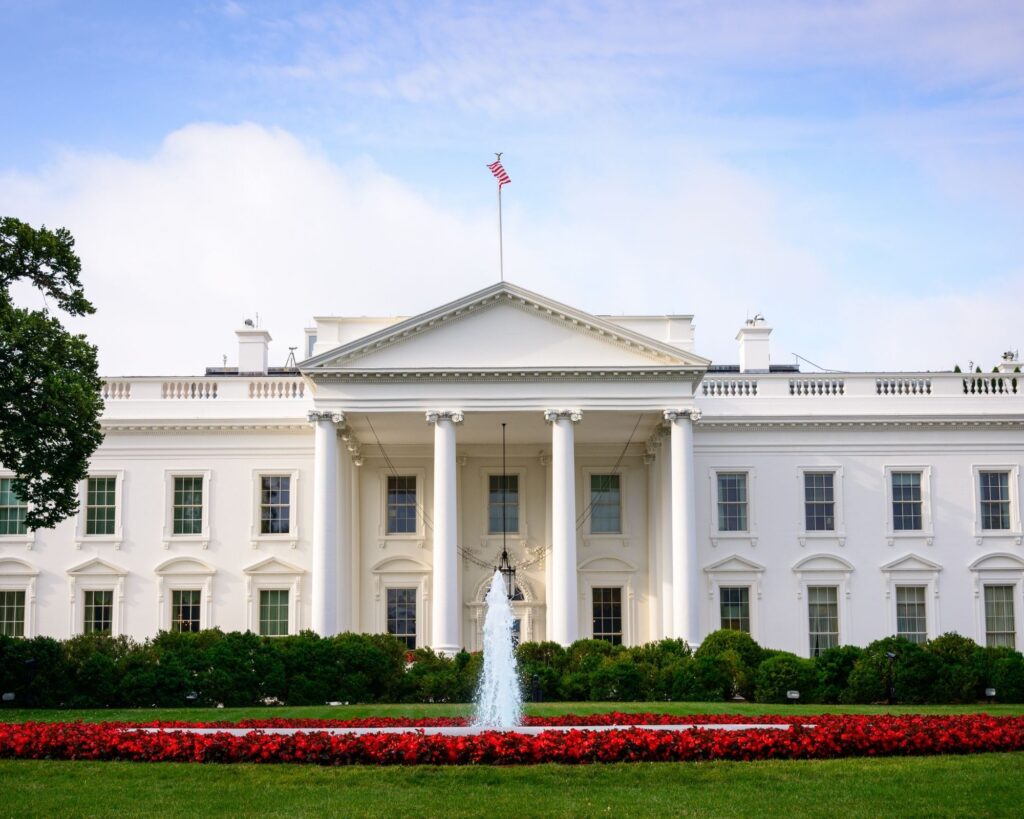 Source: AUN News
However, the Biden administration has decided to once more attempt to restrain congressional hawkishness when it comes to China and Taiwan. This time, the administration opposes a popular bipartisan bill because the White House is concerned that it could undermine its assurances to Beijing about maintaining America's "One China" policy, which is a diplomatic acknowledgment of Beijing's position that there is only one Chinese government.
President Joe Biden's powers and diplomatic efforts would be "contravened" by the legislation, the White House National Security Council spokeswoman Adrienne Watson claimed last week. However, she added that "we look forward to engaging with Congress" on the bill.
According to lawmakers, the administration's responses to Pelosi's trip and the new legislative drive demonstrate that it is overly cautious.
Sen. Lindsey Graham (R-S.C.) co-sponsored the bill and said, "They tend to approach every conflict that way. They're trying to deter it and dumb it down." "We're moving at full speed. Although we are open to constructive improvements, our main objective is to help Taiwan more than ever.
The Taiwan Relations Act
Which has governed U.S. policy on the subject since 1979, was repealed by the legislation initially presented by the Democratic chair of the Senate Foreign Relations Committee. It also recognizes Taiwan as a "major non-NATO ally" of the United States and provides $4.5 billion in security assistance for the island nation.
Due to the Senate's decision to admit Finland and Sweden to NATO, a committee vote on the measure slated for last Wednesday was postponed. However, the Biden administration had previously suggested changes that senators were working to include in the final legislation. Senators were particularly concerned about moving forward with the bill as China increased its military drills surrounding Taiwan in retaliation for Pelosi's visit on the same day.
Bob Menendez, the chair of the foreign relations committee and a Democrat from New Jersey, said the stay "will also help us polish the bill a little bit more." The government did not lobby me and did not express opposition to the law. They offered us feedback after we asked them to do so… This is not unusual for a significant rule.
Menendez was replying to Sen. Chris Murphy (D-Conn.), a fellow member of the Foreign Relations panel, who earlier in the week claimed that the White House's attempts to amend the measure were the reason the panel's vote on the Taiwan bill was postponed. Chris Murphy is incorrect; I saw his remarks in the media, Menendez said.
The committee's top Republican
Sen. Jim Risch of Idaho, argued that the administration's activities were improper.
Risch claimed that "the White House has done enough harm to Taiwan policy and continues to add to it this week." It must refrain from interfering with the legislative process.
The new Taiwan legislation aims to fortify its defenses against a hypothetical invasion by Beijing, which, despite the island's thriving democracy, sees it as a part of China. Both partisan MPs have called for the U.S. to reject the "One China" policy and make it plain that it will defend Taiwan from an invasion as China has stepped up its crackdowns in Hong Kong and its provocations toward Taiwan in recent years.
Menendez, who frequently deviates from his party on foreign policy, argued last week in a New York Times op-ed that the U.S. should increase its assistance for Taiwan in light of China's destabilizing actions, particularly its military buildup that might signal an invasion of the island.
Similar strategy
This is a strategy that is uncannily similar to [Vladimir] Putin's in Ukraine, Menendez wrote. "We were aware of the warning signs for Ukraine in 2014, but we did little to prevent future Russian assault. We can't afford to make the same error with Taiwan.
Indeed, the long-standing American policy of "strategic ambiguity" about Taiwan has been called into question in light of Russia's invasion of Ukraine by lawmakers from both parties. While all this is going on, the White House is battling an emboldened China that has increased its provocative military drills near Taiwan after Pelosi's plane touched down for a 19-hour visit. Republicans had varied opinions on the trip, but Beijing's overreaction to Pelosi's travel validated some of the White House's early worries about it, including that it would endanger Taiwan's security.
Sen. Marco Rubio (R-Fla.) observed that "the White House seems extremely anxious about irritating China these days" and vowed that "we're going to do what we're going to do" about Taiwan.
The Biden administration is not the only one attempting to alter Taiwan's legal system. Murphy and other Democrats on the committee concur that making such significant changes to U.S.-Taiwan policy at this time could have unintended consequences.
"I firmly believe that Taiwan policy needs to be reoriented. China's policy has shifted to hasten military action possibly. Murphy stated, "We have to be ready for that. "I think the committee is having a productive conversation about how far we need to depart from the Taiwan Relations Act in terms of our policy," the speaker said.
Additionally, Senator Jeanne Shaheen (D-NH) stated that while "it would be beneficial to make some changes" to the measure, it shouldn't be halted entirely.
We must complete this legislation, she remarked.
Analysis by: Advocacy Unified Network