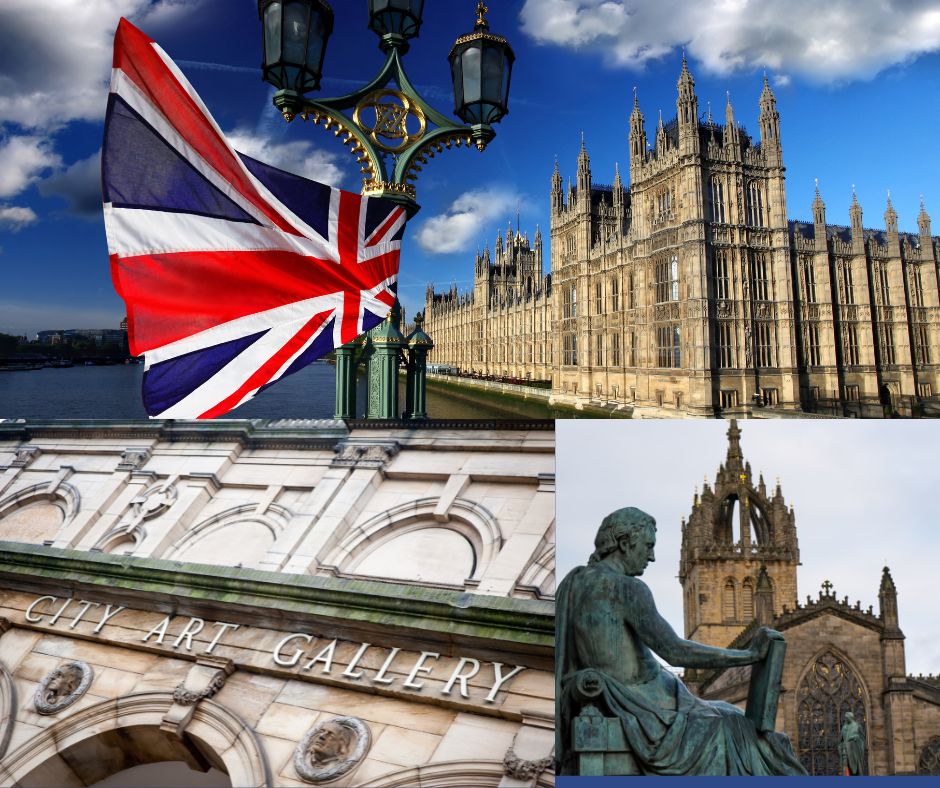 Source: AUN News
The House of Commons in London, which houses the nation's lawmakers, was the site of a protest earlier today by three members of the environmental advocacy group Extinction Rebellion. A representative for the group claims in a statement that the three protesters "glued themselves in a chain around the Speaker's Chair within the Parliamentary Chamber."
The House of Commons, a building that is a component of the Palace of Westminster and was named a Unesco World Heritage Site in 1987, was invaded by more than 50 Extinction Rebellion protesters. Everyone who was inside the building entered with a valid tourist permit.
"In the vast hall, two people were holding two enormous banners that read, "Citizens' Assemblies Now" and "Let The People Decide," according to the spokeswoman. Another enormous banner bearing the slogan "Let The People Decide—Citizens' Assemblies Now" was held aloft outside the structure by a member of Extinction Rebellion as two other protesters chained themselves to the railings.
"Faith in politics is at an all-time low," the protestors claim, "with a new Prime Minister to be chosen next week by a fraction of the country [the Conservative party membership] and the UK suffering from a cost of the living scandal, meaning millions won't be able to pay their bills this winter."
Extinction Rebellion to Launch Month-Long Civil Disobedience Campaign
The group continues, "Today's action is the first act of Extinction Rebellion's September plans, which will serve as the kickoff for a five-phase plan to mobilise 100,000 people in civil disobedience next spring.
The Extinction Rebellion action comes after a slew of related interventions by activist groups like Just Stop Oil and Ultima Generazione at museums and galleries throughout the UK, Italy, and Germany. Both are funded by the Climate Emergency Fund, a Los Angeles-based organisation founded by three millionaires in 2019 to support environmental activism.
232 out of the 9,500 pieces in the Parliamentary Art Collection were connected to the transatlantic slave trade, according to a 2020 evaluation of the collection. Of those, 189 represent 24 individuals connected to the slave trade, and 40 depict 14 abolitionists.
Other significant collections held by Parliament include the Historic Furniture and Decorative Arts collection, which consists of 11,000 pieces of furniture, clocks, silver, and ceramics throughout the Parliamentary Estate.
Analysis by: Advocacy Unified Network