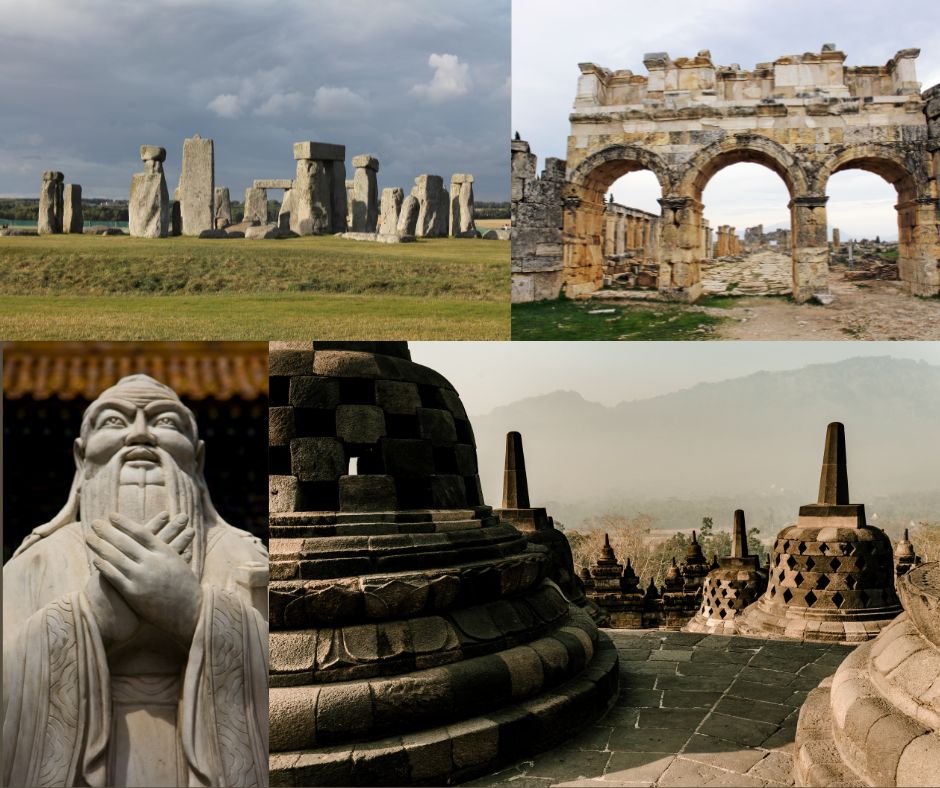 During Russia's six-month occupation of Izyum, several revered Polovtsian monuments known as stone babas, which date from the ninth to the thirteenth century, were destroyed. Izyum, a vital city in the Kharkiv region, was freed on September 10 by the Ukrainian Armed Forces. Hundreds of mass graves were discovered, supporting efforts to hold Russia accountable for war crimes.
The stone babas atop Mount Kremenets were photographed before and after the occupation on September 18, and Oksana Semenik, an art historian and journalist who tweets under the name Ukrainian Art History, sparked similarities to terrorist organisations. One commentator on Semenik's tweet said, "Reminds me of the Taliban demolishing Buddha's sculptures in Afghanistan. Another wrote, "Just as ISIS demolished Palmyra." Who was in charge of destroying the monuments, nevertheless, has not been determined.
Seminyak further explained the religious importance of the stone babas in her post: "Sanctuaries with effigies were a site for practising the remembrance worship of ancestors, not immediately tied to graves." Another name for the Turkic Cuman nomads who lived in the region is Polovtsian.
Many of the Polovtsian [stone] women depict men, she added. Although the name "baba" in Ukrainian means "grandmother," it derives from the Turkic word "balbal," which means "ancestor" or "grandfather." As a result, stone babas "portray both masculine and female figures." They are additionally known as kurgan stelae.
An exhibition of almost 100 genuine stone babas titled Ancient forms: a Modern Point of View was on display at the cultural centre Mystetskyi Arsenal as a part of Arsenale 2012, the first Kyiv International Biennale of Contemporary Art. Many of these originated from museums in Crimea, which Russia invaded in 2014, and from museums in currently Russian-occupied regions of Ukraine, like Kherson and Zaporizhzhia. According to a 2012 article in Art Ukraine magazine, the biennial's Stone Babas exhibition sought to showcase Ukraine's artistic legacy "as a substantial and equal component of the world's cultural achievement."
The stone babas were destroyed on March 24 and were listed in Culture Crimes, the Ukrainian culture ministry's online database of cultural heritage destruction brought on by the Russian invasion, in April, "but for some reason, no one was interested until now," wrote Tymur Bobrovskyy, a Ukrainian archaeologist, in a Facebook post this week in response to the outcry. In response to Bobrovskyy's tweet, Kateryna Chueva, Ukraine's deputy minister for culture and information policy, noted that the ministry would soon be receiving new images from the website.
The Izyum sculptures were uploaded on Twitter by Ukraine's official account in 2016 with the hashtag #BeautifulUkraine and a comparison to one of the most well-known structures in the world: Do you know what Easter Island and Ukraine have in common? They and babies!
Analysis by: Advocacy Unified Network