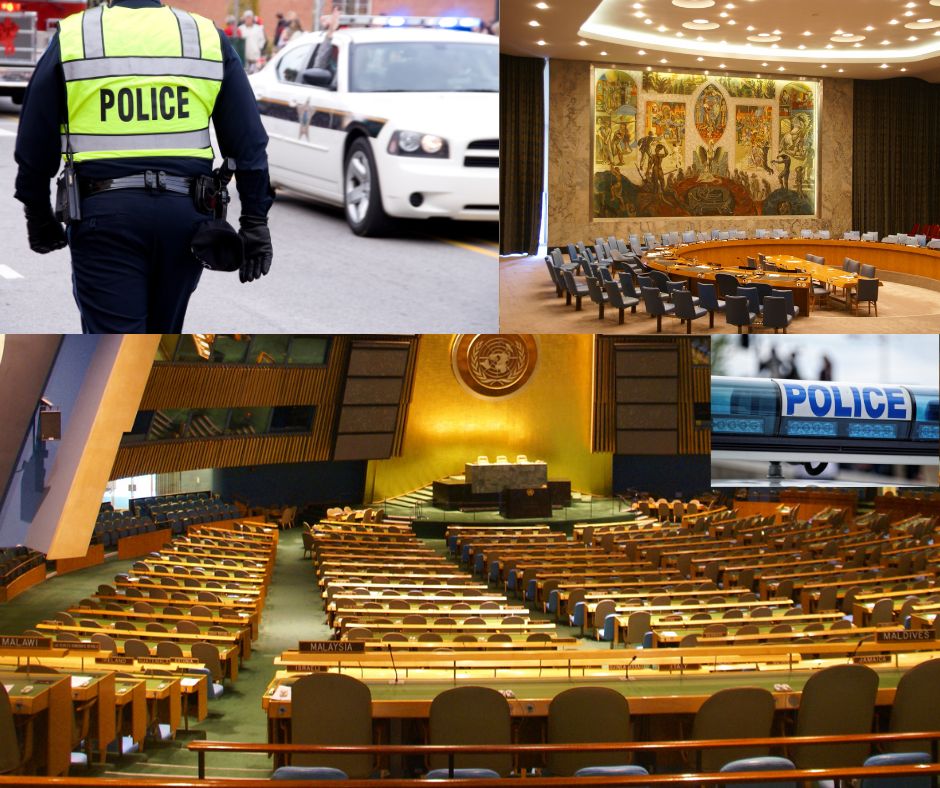 Source: AUN News
At the third UN Chiefs of Police Summit (UNCOPS), which included ministers, police chiefs, and senior officials of regional and professional policing organisations, Mr. Guterres was giving a speech.
On the front lines of our efforts to create a better, safer worlds are the women and men of @UNPOL.
I'm appreciative of the contribution they make each day to countries that are escaping conflict, bloodshed, and instability.
Since the United Nations Police's initial deployment in 1960, he remarked, "they have continued to reflect the promise, hope, and optimism of our Organization."
Dealing with "peace spoilers"
According to Mr. Guterres, UNCOPS2022 is taking place at a crucial moment.
In addition to the COVID-19 epidemic and the climate problem, the number of violent conflicts in the world now is at its greatest level since 1945.
Geopolitical tensions, meanwhile, result in more complicated and protracted conflicts.
The Secretary-General described the context in which UN Police, who fight to uphold peace, are stationed as "an increasingly complicated and challenging environment – often in locations where there is no peace to keep."
Additionally, he added, violent radicals and "peace spoilers" are increasingly targeting UN peacekeeping operations.
Action for maintaining peace
In response, the UN introduced the Action for Peacekeeping project in 2018, with the goal of strengthening, securing, and improving missions.
In addition to including more women in our operations as peacekeepers, police officers, and civilians, Mr. Guterres noted that "we are able to deploy the additional military and police capacities more swiftly."
"Launched last year, Action for Peacekeeping Plus seeks to hasten implementation."
Necessary for justice
The UN head emphasised that specialist policing knowledge is required "more than ever" to uphold public order and safeguard the peace, as well as to combat rising organised crime and resource trafficking and improve ecologically friendly policing techniques.
Rule of law institutions, such as the police, which is the first link in the chain of justice, are crucial for averting conflict and laying the way for long-term peace, stability, and prosperity as nations emerge from conflict, violence, and instability.
Authority of UN Police
According to the Secretary-General, one indicator of a successful UN peacekeeping mission is a "timely evacuation," which allows the host nation to assume the main responsibility for security and protection.
He remarked, "We have repeatedly witnessed the ability of the United Nations Police to accomplish this, for instance in Côte d'Ivoire, Liberia, and Timor-Leste.
In particular, women officers were provided to the UN by the police, and Mr. Guterres commended them for doing so since it allowed the Organization to surpass its gender parity goals and ensure that policing is gender-responsive.
In order for UN Police to keep up with needs both now and in the future, he also pleaded for nations to expand their technical support.
Analysis by: Advocacy United Network