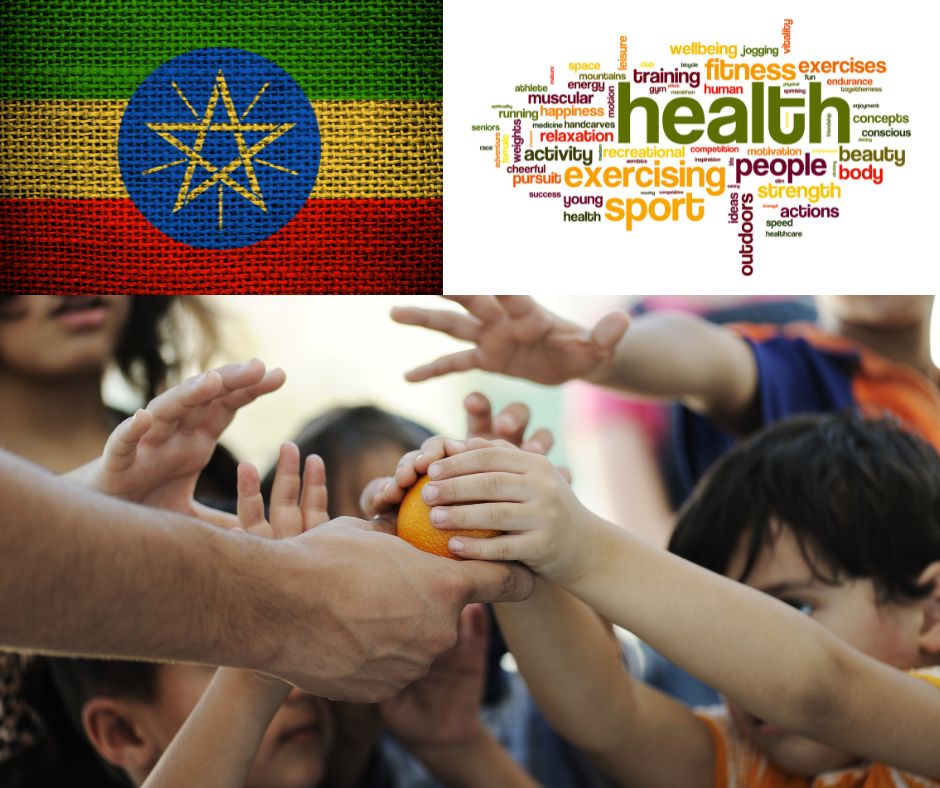 Source: AUN News
We raise the status of women and enhance everyone's quality of life by tackling harmful gender stereotypes by fostering positive masculinity and including husbands, fathers, and other men. One of the main points made during the advocacy workshop that was held in Ethiopia as part of the UN Women's programmed on adolescent health rights in humanitarian settings in the Horn of Africa Region (POWER), which the Austrian Development Agency supports, was that of the importance of promoting these rights.
Every woman, child, and the adolescent girl is the focus of POWER, which fights for their right to high-quality healthcare, particularly in humanitarian contexts. The programmed focused on enhancing participants' abilities to deal with gender barriers and gender inequality at all levels to access SRMNCAH (sexual, reproductive, maternity, neonatal, child, and adolescent health) services, advocate for and promote, and promote SRMNCAH service utilization among women and girls.
More than half of the parties were men: men from different provinces, represent organizations – ministries and CSOs, educational backgrounds, and families. United uniting them was their keen interest in the subject of gender-based violence and gender equality in humanitarian settings, extensive knowledge of cultural norms, experience working in the field of sexual and reproductive health, and unwavering commitment to challenging social norms to make their communities and the country a place where women and girls are safe and exercise their right several
Several sociocultural obstacles include discrimination by communities, families, partners, and providers and constricting standards and stigma around teenage and youth sexuality. Men know very little about SRMNCAH. Men consequently do not encourage their spouses to use SRMNCAH services. In general, the culture singles the use of certain SRMNCmainly, mainly family planning services. As a result, there isn't a lot of support for family planning in the community, and males and older people don't want their spouses to have fewer kids.
Due to cultural norms and perceptions, it is also challenging for young women to seek services. People are hesitant to go and ask, preferring to handle these difficulties in silence, because they will assume, "Oh, this girl started having sex already", if a schoolgirl visits the sexual and reproductive heart.
To advance gender equality and guarantee successful SRH results, men and boys play a crucial role that Engender Health recognizes and values. We have initiatives encouraging healthy masculinity and educating men and boys about sexual and reproductive issues. We also think that parents should be educated, which is why we have an Ethiopian Youth Advisory Council volunteer and a Parent-Teacher-Student counsellor who works to promote awareness of any problems that female students may have, particularly those linked to SRHR. When it comes to culturally sensitive matters, this person is quite helpful.
When I started my job, I empathized with the struggles of young females. Due to my increased awareness of the restrictions nationalizing our nation's experience, including those related to menstrual hygiene, health, and menstrual hygiene, I joined Engender Health as an SRHR Officer. It still hurts when my male friends make fun of me or my career. However, I constantly confront them by asking for support from their mothers, sisters, and husbands and try to educate them about the challenges Ethiopian women face and their responsibilities as men face Bili
I practice what I preach by contributing equally to household duties and caring for my child. My wife is a nurse who works full-time. I am the one who takes care of our baby when I get home from work; I change his diapers, feed him, wash his clothes, and clear In order for our spouses to succeed there, I support them with support.
Pastoralist Concern's Abebaw Bogale, National Project Coor
Some obstacles women and girls encounter when attempting to obtain services and exercise their rights include a lack of knowledge, a lack of money, child marriage, and damaging cultural norms. Women's and girls' rights require additional attention during crises because other concerns take precedence, investments are directed toward crisis mitigation, and the situation for women deteriorates.
Ethiopia is a sizable and multicultural nation. Cultures in different provinces have different norms. There isn't a single drug that will work for everyone.
To address concerns with child marriage, FGM, gender inequality, and access to sexual and reproductive health, I believe there are a select few strategiapplybe applicable to all provinces.
First, we must contact local communities and collaborate with elders' traditional leaders to challenge the detriment and treat these issues holistically. One regular social worker stationed in such an area might promote awareness of all aspects of women's lives there, from healthy eating to education and available services (medical, legal). To give you an idea, I once visited a community where 500 teenage girls attempted to could notice unable to do so because they did not meet the weight requirements (all of them weighed less than 45 kilogrresults froms a result of women being forced into early marriage, having children as young mothers, having a lot of responsibilities at home, placing a high priority on their husbands' nutrition, and raising children. Thesutterlyre was utterly worn out. This incident deeply affected me and made me realize that if we do not address these issues holistically—nutrition, ignorance, a heavy household workload, detrimental customs that promote early marriage and teen pregnancy, and power imbalance—we will not be able to support women's and girls' rights.
We must interact with guys in a meaningful way. Therefore the reason for sexual women's limitations in exercising their sexual and reproductive health and rights (SRHR) is gender inequity, and it's crucial to shift men's attitudes in this regard. We must look at solutions that address these issues. By helping with childcare duties, splitting home responsibilities, and letting their spouses pursue their educations and take care of themselves, men may contribute to treating programmers that successfully involve males in advancing gender equality, confronting injustices, and promoting access to SRHR services can be challenging.
Creating programmed that successfully involve males in advancing gender equality, confronting injustices, and promoting access to SRHR services can be challenging. However, by working in the communities and collectively, step by step – with the help of the government, funders, partners, men and boys – we can bring about a significant shift.
Ethiopian Ministry of Women and Social Affairs Team Leader Lealem Birhanu
Because issues are interconnected, we need a multi-sectoral holistically addresses issues all to improve women's access To. To oToure that every woman and every girl in refugee camps and host communities are aware of their exercise they freely exercise them, UN Women has played a crucial role in bringing us together and creating forums for our collaboration.
Engaging aren and boys is one of the sessions we are working on today. There is evidence that working with men about sexual reproductive health issues ctivactivelth can have a transformative impact. By ensuring that policies are in place, working with communities to reduce stigma and harmful gender norms, educating women and communities about SRMNCAH, and dispelling myths and misconceptions about family planning and gender-based violence, we are removing structural, sociocultural, and individual barriers through this project in collaboration with UN Women.
Analysis by: Advocacy Unified Network