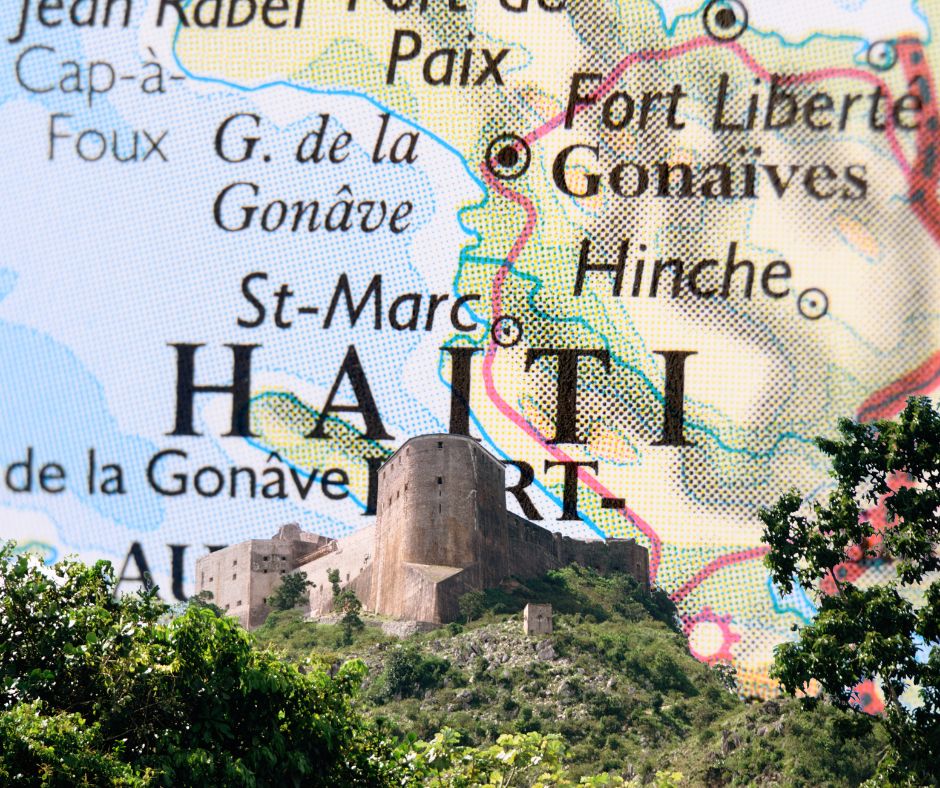 Summary: The crisis has affected more than 1 million people, with gender-based violence used routinely. The World Food Programme (WFP) has lost one-third of its food supplies in just one week to gangs encircling the Haitian capital, Port-au-Prince, WFP country director Francesco Guarnieri has told the UN Security Council.
Critical: Haitian-led solution
"A humanitarian catastrophe has resulted from the convergence of economic, gang, and political crises. To discover a road to a brighter tomorrow, we must not give up hope. Helen La Lime, a UN Special Representative, said this while speaking from the country's capital, Port-au-Prince.
"The first essential step to resolve the current issue is a political one headed by Haiti. This Council must move quickly to assist Haitians in their efforts toward a better future.
In Haiti, gang violence interrupts daily life and uproots more than 20,000 residents.
Affected: More than 1 million
According to UN estimates, the recent turmoil in the Caribbean has directly affected at least 1.5 million people, with gender-based violence, particularly rape, being utilised routinely.
Food costs have skyrocketed due to the economic crisis, while fuel is frequently only accessible on the underground market.
After the prime minister declared on September 11 that the government would cut over $400 million in fuel subsidies to raise more money for social programmes, protests broke out throughout Haiti.
The situation persisted in the nation's capital for five days by the next day, when barriers had been erected everywhere.
On September 12, one of the most powerful gang coalitions shut down the primary petroleum terminal. Despite coordinated police operations throughout the weekend, the siege continued for more than a week.
role of good offices
Ms La Lime claimed that she has promoted dialogue and kept cordial ties with all facets of society on the political front.
"National stakeholders have started to re-engage with a renewed feeling of urgency, even though thus far fruitless efforts have resulted in what is viewed as a deadlock. Representatives of the government, political parties, and civil society organisations have started new meetings in recent weeks to try and reach a wider agreement on how to proceed with the elections. But we're still not there," she remarked.
Hampered delivery of aid
According to Valerie N. Guarnieri, Deputy Executive Director at the World Food Programme, the insecurity has also severely restricted humanitarian access and rendered delivery "extremely difficult and risky" (WFP).
This year, she predicted, "we expect food security to substantially deteriorate, reaching the record high of 4.5 million people estimated to face a crisis or worse levels of acute food shortage, including 1.3 million people in an emergency."
The gangs encircling the capital are obstructing access to petroleum supplies, important logistical hubs like ports and airports, and highways leading to other parts of the nation.
Humanitarian storage facilities have also been stormed and plundered, resulting in the WFP losing one-third of its food supplies in just one week. According to UN agencies and allies, these attacks—which occur at the height of hurricane season—have cost them approximately $6 million.
Request for assistance
Despite the difficulties, Ms Guarnieri emphasised, the WFP and other relief organisations aim to remain and continue their work in Haiti. However, they will require more support.
Simply put, the operational climate and general lawlessness prevent us from being able to support everyone who requests assistance, she said.
To better enable humanitarian access and ensure the safety of humanitarian actors, personnel, and assets, we anticipate enhanced support from the Member States and you.
Combating illegal trafficking
Armed organizations impede attempts for peace and long-term development in addition to endangering stability and security, according to Ghada Fathi Waly, executive director of the UN Office on Drugs and Crimes (UNODC).
Haiti is especially susceptible to the illicit trade in goods, especially drugs, weapons, and ammunition. Due to the Dominican Republic's land border and 1,500 km of coastline.
According to Ms Waly, UNODC is attempting to map out transnational criminal activities in Haiti and their regional repercussions. It also supports border control.
They are also helping the government expand the infrastructure needed to inspect containers at key ports and border crossings.
She remarked in French, "These initiatives should ensure that customs money is efficiently sent to programmes to assist border modernization and management."
Analysis by: Advocacy Unified Network