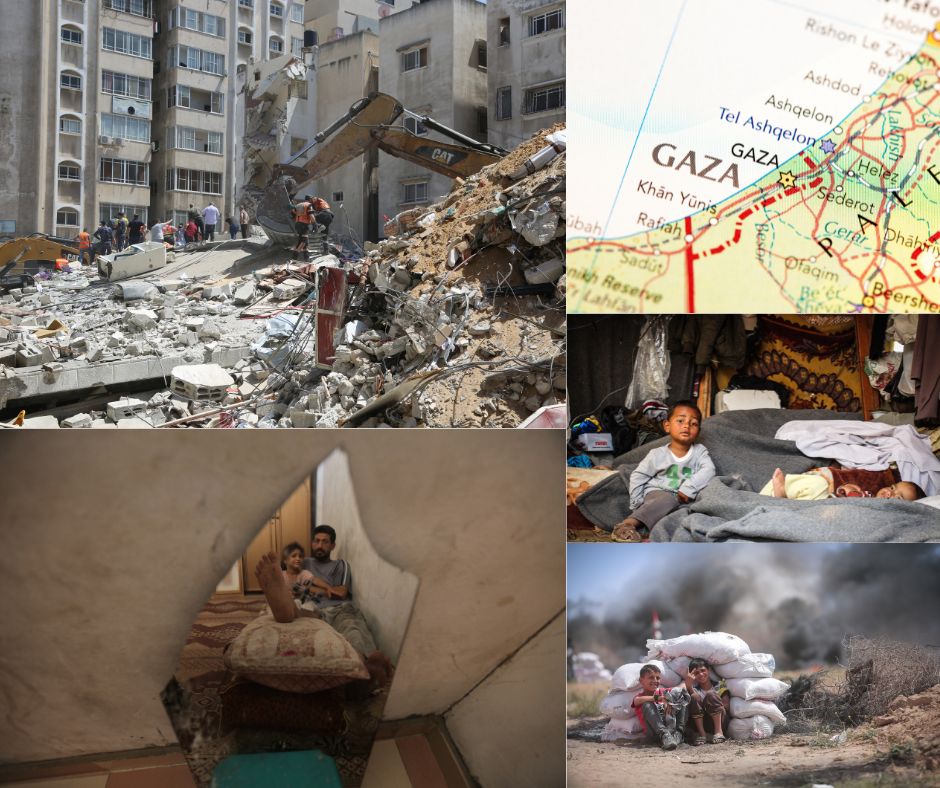 Source: AUN News
Israeli Defense Forces conducted about 147 airstrikes against targets in Gaza during three violent days in early August, while Palestinian terrorists fired nearly 1,100 rockets and mortars into Israel. The fighting eventually came to an end on August 7.
Tor Wennesland, the Special Coordinator for the Middle East Peace Process, briefed the Security Council on 8 August and stated that there had been 46 Palestinian fatalities, 360 Palestinian injuries, and 70 Israeli injuries.
significant harm to children
In a statement applauding the ceasefire, Adele Khodr, UNICEF Regional Director for the Middle East and North Africa, noted that 17 Palestinian children were among those murdered in Gaza in August and that the conflict is having a severe impact on all young people residing in the Strip.
"This was many kids' fifth war in the last fifteen years. According to Ms Khodr, many people are already dealing with the long-term psychological ramifications of regular exposure to violence.
The UN Humanitarian Coordinator for the Occupied Palestinian Territory, Lynne Hastings, stated that the "humanitarian situation in Gaza is already deteriorating, and this recent escalation would only make matters worse" after visiting a family in Gaza whose home was severely destroyed in the battle. We are prepared to collaborate with all parties to meet humanitarian needs.
Being "in a constant condition of dissatisfaction and mental decline."
Dr Yousef Shahin, head of UNRWA's Disease Prevention and Control Program, said that the Agency's mental health and psychological support programme, which treats more than 87,000 patients, is one of the most significant programmes in the Gaza Strip while speaking at a workshop hosted by UNRWA.
"In the method, we are now developing, cases are surveyed, and if it turns out that psychological support is required, a file is opened, followed, and treatment is given. Epilepsy and depression are frequent signs, and there are additional instances of chronic physical illnesses with psychological causes ".
Sixty-five per cent of the population lives in poverty
For his part, Dr Sami Owaida of the Gaza Mental Health Program blamed the Gaza Strip's citizens' psychological difficulties on Israel's almost 15-year occupation and siege of the territory. More than 65 percent of Gaza's population is unemployed, and more than 60 per cent lives in poverty.
Dr Ghada Al Jadba, Director of the UNRWA Health Program, reiterated Dr Owaida's remarks when she stated that people in Gaza "live in a state of dissatisfaction and psychological degradation as a result of the deteriorating economic, social, and political realities."
"The conflict in May 2021 [during which hundreds died or were injured and much of Gaza City was destroyed] led to a psychological shock, on top of dealing with electricity and water cuts, high rates of poverty, and unemployment – all factors that led to the deterioration of the already worsening health and psychological situation of the residents of Gaza."
In the Gaza Strip, which has five governorates and a population of over two million, there is only one mental health facility with fifty beds.
Analysis by: Advocacy Unified Network