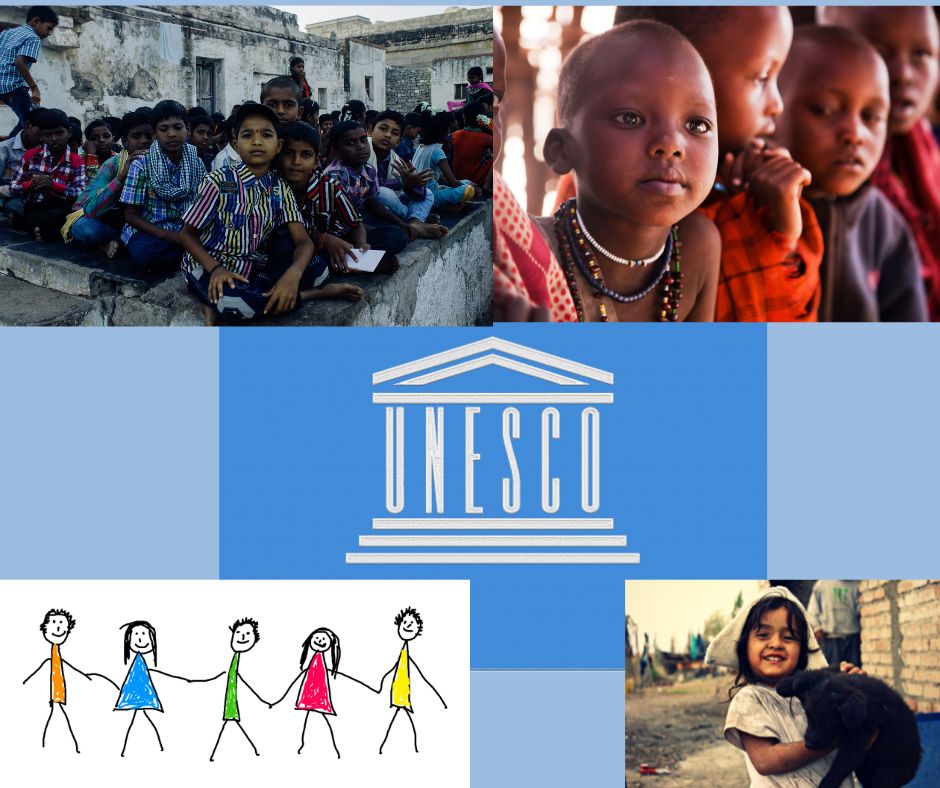 Source: AUN News
With 98 million children still not in school, Sub-Saharan Africa is the region with the highest percentage. It is also the only region where this number is rising.
With 85 million people, the Central and Southern Asia region has the second-highest percentage of out-of-school children.
Risk to educational objectives
To honour every child's right to an education, UNESCO Director-General Audrey Azoulay stated, "No one can accept this condition.
She stated that "with these outcomes, there is a risk that the United Nations' goal of ensuring access to high-quality education for all by 2030 will not be met." We require global mobilisation to prioritise education on the international agenda.
At the historic Transforming Education Summit on September 19 at UN Headquarters in New York, Ms Azoulay will reiterate her call.
UN Secretary-General António Guterres has organised the summit to mobilise action and solutions, mainly to reverse learning losses brought on by the COVID-19 epidemic.
Reduction of the gender gap
According to UNESCO data, a more encouraging development is that the global gap between the percentage of boys and girls who drop out of school has been reduced.
In 2000, the gender gap among children in primary school was 2.5 percentage points and among those in upper secondary school was 3.9 percentage points.
Although there are no longer any gaps, there are still regional differences.
Ukraine's return to school is shrouded in uncertainty
In related news, the head of the UN Children's Fund, UNICEF, stated on Thursday that four million boys and girls in Ukraine are facing the beginning of an uncertain school year.
Catherine Russell just returned from a three-day trip to the nation where she met teachers, parents, and kids who had been affected by the war, which is now in its seventh month.
"Children are returning to schools, many of which have sustained damage during the war, with tales of devastation, unsure whether their teachers and friends will be waiting for them. Because they are unsure if their children would be safe there, many parents are reluctant to send them," she said.
Less than 60% of the schools in Ukraine are declared safe and qualified for reopening after the conflict has damaged or destroyed thousands of them.
Ms Russell went to an elementary school that had been repaired after suffering damage in the early stages of the conflict. Due to the school's bomb shelter's capacity, only 300 students—or just 14% of the school's pre-war capacity—can attend any time.
"Bomb shelters rather than play areas"
When it is judged safe, UNICEF collaborates with the Ukrainian government to help children return to school. Children can study through online or community-based alternatives if in-person instruction is not an option.
Approximately 760,000 youngsters have obtained official or informal schooling since the start of the war. More than 1.7 million kids and their caregivers have benefited from interventions for mental health and psychosocial support that UNICEF supports.
According to Ms Russell, schools in Ukraine are in critical need of funding to construct bomb shelters rather than playgrounds and teach students about unexploded ordinances rather than road safety. This is the sobering reality for students, parents, and instructors in Ukraine.
Restoring schools, giving instructors and students laptops and tablets, and teaching kids and teachers how to stay safe during a time of war are all part of the process of getting kids back to school.
Young minds are being affected by a "sad reality."
According to Ms Russell, Ukrainian children's education quality has been seriously undermined.
"Their physical and mental health is severely compromised after more than two years of the COVID-19 pandemic and six months of the war's escalation. To address what has been a dismal reality for many, more needs to be done.
Children from Ukraine who are currently refugees confront additional difficulties. By the end of July, there were still some 650,000 people residing in 12 host countries who were not enrolled in the local educational systems.
With formal or informal education, UNICEF has helped almost half the population. The UN agency collaborates with governments and partners to ensure that Ukrainian refugee children are registered in schools or have access to online education.
Winter concerns
With humanitarian financial transfers, UNICEF has reached 616,000 individuals in Ukraine, including the most vulnerable families. But as winter approached, Ms Russell was concerned that demands might exceed supply.
She warned that as winter approaches, "the lives of children and their families in Ukraine will get considerably more difficult unless there is peace."
Because UNICEF works with the government and partners to preposition winter supplies, including warm clothes, shoes, generators, heaters, and wood pellets, they say, "We know cold weather and severe snowfalls are just months away."
Ms Russell complimented the efforts of the Ukrainian people, especially educators, parents, and healthcare professionals, during her visit. She also met with First Lady Olena Zelenska and thanked the Government and UNICEF for their ongoing collaboration.
She also spoke on measures to improve the coordinated response to the humanitarian crisis and the significance of allowing safe, prompt, and unrestricted access to all children needing life-saving assistance.
Analysis by: Advocacy Unified Network